You may be thinking that it's not that important to have a specific strategy to handle the lost and found items of your hotel, because it's not that often that someone forgets something there, and if they do, you'll just deliver it to them. Simple as that. Is it though?
Well, first of all, let's take a look at the numbers: 1.4 billion people travel every year, 1 in 500 of them will lose something valuable and only a rough 7% will get it back after all. Additionally, according to a survey by G6 Hospitality, 54% of participants admit they have left something-valuable or not- behind in their hotel room.
The numbers show us that forgetting something in a hotel isn't the exception to the rule. It happens to thousands of people every year and a large percentage of them never get the item back, either because of lack of interest or because it was too difficult to make all the arrangements with the hotel and the courier company. But, the latter may affect your guest's experience and trust in your business.
The key here is to understand what we love to say at Deliverback, that customer care doesn't stop at check-out. Thus, it's important to decide on some clear procedures that need to be followed every time a lost item is found at your hotel, in order to offer your guests a unique experience and win their trust and loyalty.
Do you wonder where to start from? Just keep reading to find out.
1.   Technology is your ally 
As you already know, there can be no proper lost and found strategy, if we don't keep a lost and found report.
This practically means that we need to keep a record of every detail of each lost and found incident. What exactly was the item that you found? Was it valuable? Did you find it in a room, outside, in your hotel's bar or restaurant? Did the guest contact you to ask if you found it? Did they tell you that they'd come back to collect it or kindly ask you to deliver it back to them?
The more the information the better, because you will be able to clearly inform the guest about the incident and win their trust, as they will feel that you know what you're doing, and you are a well-organized business.
We are sure that you already follow such procedures, but what about making them easier, faster and more efficient with the help of technology, such as a single platform where you can manage all the lost and found items of your hotel? Besides, recent studies show that companies that digitalize their processes achieve economies of scale.
2.   Instant and reliable response
As a hotelier, you know better than we do that guests appreciate fast and professional response to any of their requests. So, let's say that a guest calls you to claim a lost item, you search for the item, fortunately find it and let them know.
After that, what needs to be done is collect all the information needed, in order to deliver it back to them, make the arrangements with the courier company and ensure that the guest is notified at each step of this process.
But what if you already cooperate with a trustworthy lost and found agency like Deliverback that will get the job done for you? In this case, all you have to do is just send your guest the link to fill in the form with all the information needed to ship the item. Once they fill the form, they pay for delivery and receive a link to track their order.
As a result, you offer a complete, fast, and safe service that increases guest satisfaction 100%!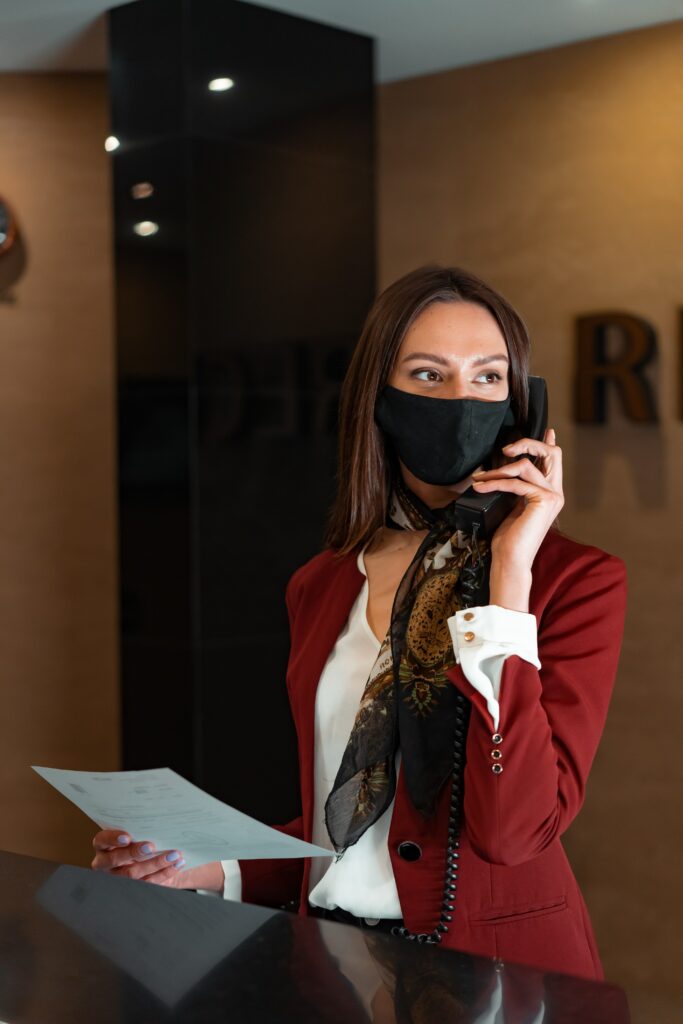 3.   Find a trustworthy lost & found agency 
One of the many challenges you face in case of lost and found items is to ensure that they will be delivered back to their owners correctly, fast and with safety.
This is why Deliverback's team only works with the best courier companies! In addition,our innovative online service has the following strategic advantages:
Guaranteed best delivery price for your guests.
Fast and easy service with 24/7 support to your guests.
More 5* reviews for your hotel.
GDPR compliance.
To conclude, if the lost and found procedures seem a bit overwhelming, visit our website and book a quick call with one of our travel-tech experts, to learn everything about how Deliverback can simplify your lost and found procedures and save you valuable time and money!