Creating an amazing lost and found experience for your guests is now plug & play.
Deliverback handles everything from contact and payment to pickup and delivery.
Manage your lost items, track your shipments and improve your reviews.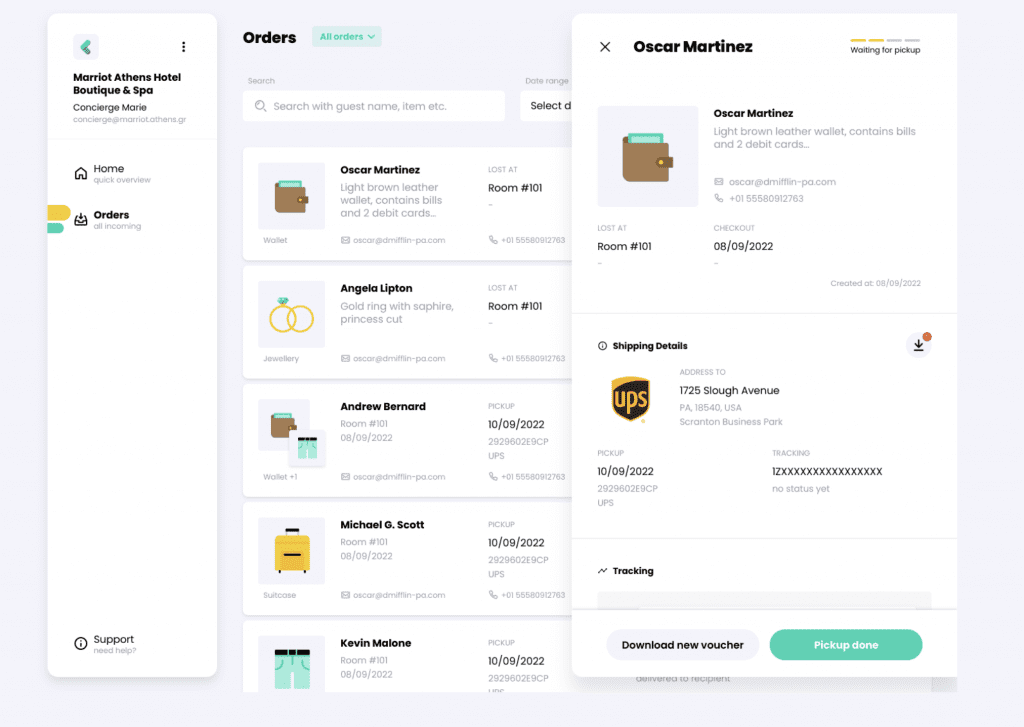 Do you know how much your lost and found proccess costs you each year?
manage
---
The average time required to manage a lost item from collection to shipment
cost
---
The average cost in salaries, packaging, storage and support for each lost item
items
---
Average number of lost items per year in a 5 star hotel of 200 rooms
Deliverback can help you reduce your costs and time 65% 
Check how Galaxy, a 5★ hotel in Greece is experiencing Deliverback 
After 2 years of being a client, Galaxy hotel in Heraklion Crete, shares their view on how Deliverback helped the experience of their guests

Register lost items
Collect, describe and document all of your lost items in a single place

Notify your customers
Notify your customers with a single click for items they forgot

Track the shipments
Know always where your lost items are and when delivery is expected

Outsource the support
Tired of answering questions? Deliverback can help you

Book pickups
For any shipment at your hotel, book a carrier with a single click

Calculate shipping
Calculate the shipping cost for every item that you plan to send