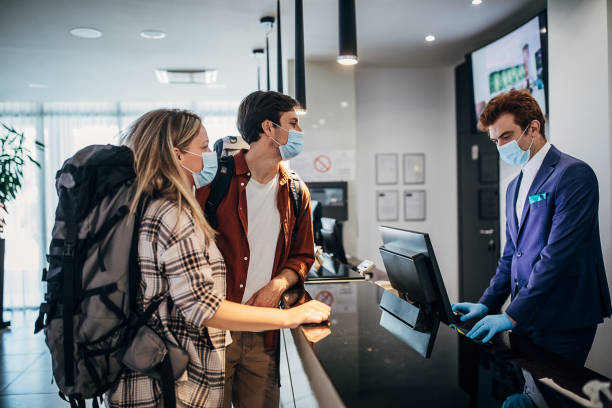 5 Star hotel management software
October 20, 2022
Best lost and found management platforms for Hotels
Finding the best lost and found management platform is challenging. Your Hotel is already very busy. The reception and the front office handles hundreds of phone calls and adding a new platform doesn't seem to be easy
Why selecting a lost and found platform is important?
There are various reasons why having a lost and found platform is important for a hotel.
Below we share some of the main reasons:
Manage your lost and found items from a single dashboard/tool
Be able to support any emails or phone calls regarding registered lost items
Identify and ship lost items back to their owners when they request them
Due to the different people working at hotel having a central database of information helps
Be efficient as a Hotel when trying to return a lost item and build customer loyalty by helping customers get their item back!
What to look for when selecting a lost and found platform?
Each hotel is different and thus the first thing to identify is what are exactly your needs. To do so you can ask the following questions:
How many people are they going to work on the lost and found management process?
What happens when you find a lost item?
How do you capture all the required information about a lost item?
How do you support incoming requests about lost items? Who is going to handle those cases? What is the process that you will follow?
What happens if a guest want's their lost item back? How are you going to ship the lost item? (HINT: Deliverback)
…
you got the point. There are hundreds if not thousands of relevant questions you need to answer when trying to organise your lost and found process.
What are most hotels do out there?
While you don't have to copy, it is always a good idea to look for existing solutions and talk to existing hotel managers or hotel owners about their lost and found process. This could give you an idea not only about their exiting solution but also about their main challenges and issues they are facing when managing their lost and found process
To help you we managed to do some interviews with our clients, sharing some of their insights on how they manage their existing lost and found process. You can find more details by clicking the video below:
What is the best platform for managing lost and found for Hotels?
The best platform you can find is Deliverback.
You can just simply signup and one of our agents will reach out to you in order to provide additional details.
What is the process that Deliverback follows?
The process followed by deliverback is the following:
1) Every time that one of your guests sends an email or calls you regarding a lost item that you found, you forward the email text I sent you or letting him know over the phone to visit deliverback.com
2) The guest fills in all the required information in our form here and we process all the details to ensure that the information is correct.
3) Your hotel receives an email to verify the details of the guest.
4) Once the verification is done, Deliverback forwards the voucher to you in order to print it and place it in the lost item that you have. The hotel handles the packaging of the item
5) Then the carrier (mostly DHL) will come and pickup the item from your hotel
6) The guest will receive an email with the tracking number in order to track the package.
7) Finally you can use the online platform of Deliverback in order to manage all your lost items as well as the shipments